About us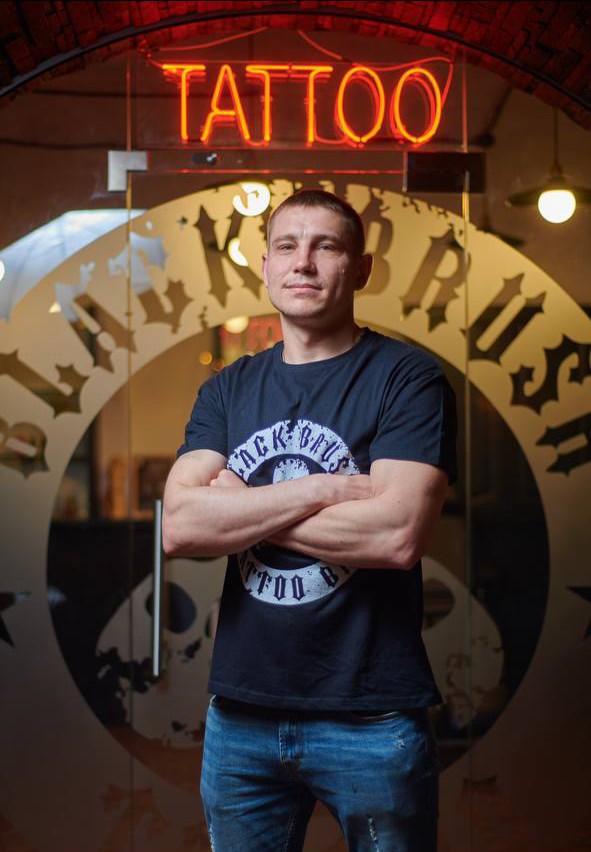 Yura Gorobets
Hello there, my name is Yura Gorobets and I am a seasoned tattoo artist with a passion for the craft that has spanned over 9 years. I've dedicated my career to mastering the art of black and gray realism, creating vivid pieces that bring life to ink on skin.
Over the years, my hands have learned to draw not just with a pencil but with a tattoo machine. It's my firm belief that every tattoo tells a story, and as such, each piece I design is tailored to the unique narrative of every client who walks through my door.
When I'm not behind my machine, buzzing away and sinking pigment into skin, I run my site ctmtattoo.com, a digital haven for anyone drawn to the world of tattoos, whether they are budding artists or curious clients. I believe in the importance of sharing my knowledge and experiences with a wider audience, opening up about the world of tattooing from behind the curtain.
On ctmtattoo.com, I share everything you need to know about different tattoo styles, from traditional to neo-traditional, Japanese to tribal, as well as insider tips on how to customize your tattoo machine for optimum performance. For those looking to break into the industry or seeking to upgrade their toolkit, I provide advice on the best equipment to start with, and the must-haves for those already in the game.
A crucial aspect of the tattoo process that often goes unspoken about is aftercare. A great tattoo doesn't end when you leave the chair, it needs proper care and attention to heal correctly and preserve its beauty. On my site, you'll find comprehensive guides on how to care for your new ink, ensuring that your tattoo heals perfectly and lasts a lifetime.
That's why I founded the Come To Me Tatto Project – a blog that aims to promote tattoos as an art form and provide education on the history and culture of tattoos. It's a way for me to share my passion for tattoos with others and inspire them to create beautiful pieces of body art they can be proud of!
"COME TO ME TATTOO"
– IS NOT JUST A TEAM, OUR COLLECTIVE IS A BIG TATTOO FAMILY!
Come To Me Tattoo is not only a website about tattoos, it is first of all a qualified team of people who know almost everything about tattoo art. This is a family built on the desire to develop the tattoo industry.
All the content posted on this site is written by professional tattoo artists who not only have a constant and rich experience of working as a tattooist, but also are constantly developing in this field. Only permanent development and the possibility of finding new things in the art of tattooing allow our team to reach really big levels. And then – we are sharing this knowledge with you, here, at Come To Me Tattoo.
About Come To Me Tattoo's creation goals:
To develop the industry and promote tattooing as an art form
Self-improvement
New acquaintances and building a large community
To become the main stage for the development of young tattoo artists.
Future plans for the project:
To become organizers of the tattoo festival.
To hold meetings, events, performances, and master classes dedicated to our favorite craft – tattooing.
To create a platform for selecting tattoo artists in the region and in a certain style.
We are always at the center of all tattoo industry events and activities, we are professionals and fans of our business! Subscribe to our news, add the site to bookmarks and write to us by mail if you have any suggestions for the development of the project. We will be glad to communicate with our readers.